Nourish Body, Mind and Spirit on a retreat with Jane Bevan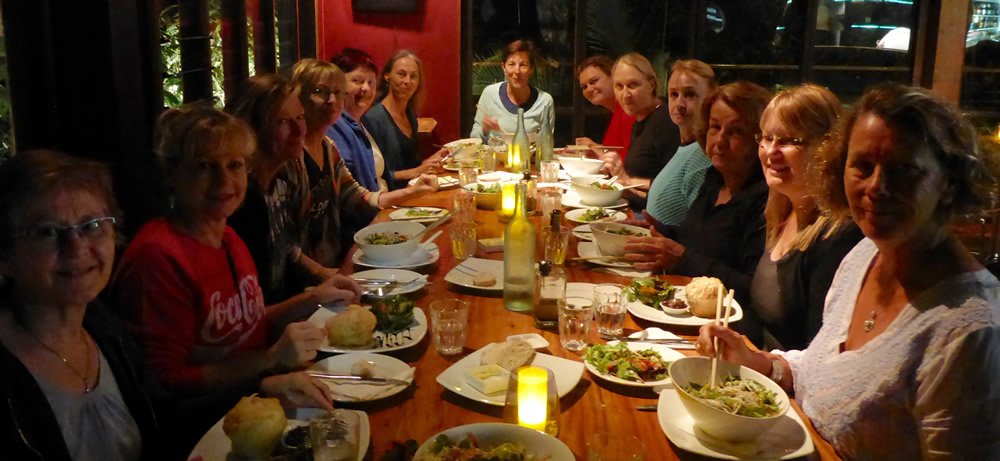 Genazzano Weekend Yoga Retreat 2022

11th – 13th November 2022
Come and join me in the beautiful Atherton Tablelands, nestled alongside magical Lake Tinaroo.
You are sure to feel replenished after a weekend of yoga, deep relaxations, meditation, chanting and art and of course delicious, healthy food and heart warming conversation and company!
Inclusions:
2 nights accommodation
all meals (2 x breakfast, 2 x lunch, 2 x dinner)
Morning yoga and meditation x 2
Evening yoga and deep relaxation (Nidra) x 2
Sound meditation
Chanting & Mantra
Chakra balancing
Daily art and painting activities
Commencing Friday 5.30pm – Sunday 2.00pm

Retreat Options (Prices per person)

Single cabin – shared bathroom with one adjoining room – $620
Twin share cabin – shared bathroom with one adjoining room – $555
Camping – communal bathroom facilities – $520
* If you would like additional information about the retreat please follow me on facebook as I will be posting updates.
Numbers are limited, call or email Jane now to make your booking.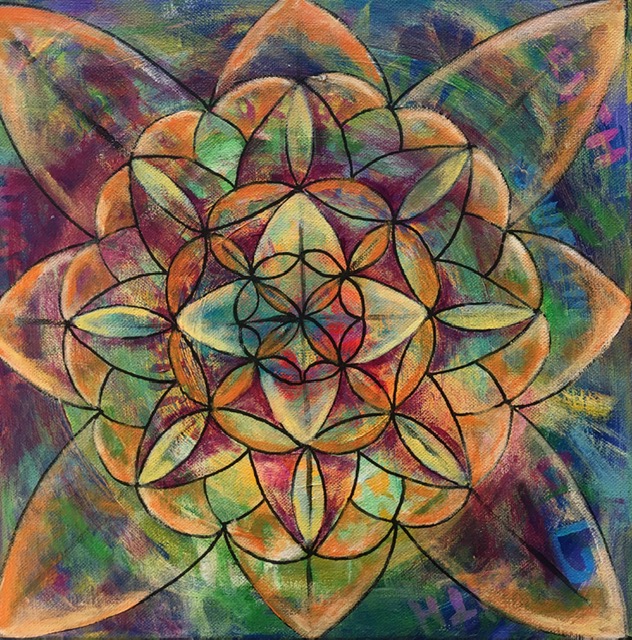 Mission Beach Yoga Retreat
3 nights – 28th April – 1st May 2023 (long weekend)
"All the techniques of yoga practice are aimed at creating a deepening awareness and knowledge of the self – and through this allowing a space to develop whereby a state of calm, balance and sense of oneness is created."
Nestle into the Sanctuary of this pristine rainforest overlooking the sea and be nourished as you:-
– Open out and ease into your body and create spaciousness of mind through twice daily yoga, breath and meditation practices.
– Balance your chakras and experience the benefits of chanting and mantra
– Relax deeply through daily Yoga Nidra
– Allow your creativity to flow through fun art practices
– Lie back and allow the vibrations of a sound journey to wash over you and absorb into your being
– Relish in delicious, healthy vegan/vegetarian meals all freshly prepared at the Sanctuary by exquisite resident chef Hazel
– Enjoy companionship and being time – walking, swimming, reading or just relaxing and melting into your own space!
Your retreat experience will be hosted by Jane Bevan who has 25 years experience as a Yoga Teacher and Therapist, running regular classes in the community, teaching in schools and running retreats – she also has a long history of art practice.
She has a passion for creating the space and the tools for people to connect deeply with themselves, integrate and experience unity.
Inclusions for the retreat:-
– 3 nights accommodation
– 3 delicious, vegetarian meals per day (including Indian Feast)
–  Full retreat program (as above)
Accommodation options – pricing reflects full cost of retreat
Rainforest Hut single $985
Rainforest Hut share $890 pp
Alfresco single $1045
Alfresco share $925 pp
Cabin single $1285
Cabin twin $1045 pp
Cabin three $970 pp
All huts are fully screened set in the rainforest, so you have a view of the canopy above.
Cabins are contained with balconies overlooking the rainforest.
There is a beautiful communal area with relaxed seating, restaurant, bar and balcony looking out over sweeping views of rainforest and ocean – great place to relax in a hammock and from which to watch the sun rise!!
* If you would like additional information about the retreat please follow me on
facebook
as I will be posting updates.
Numbers are limited, call or email Jane now to make your booking.
m. 0434 542 607
info@yogawithjane.info
Booking and Refund Policy
In order to confirm your room and place on retreat, a $250 deposit is required.
Final payment is due 1 month before retreat date.
CANCELLATION POLICY
~ if you cancel 4 weeks or more before the event you will receive a full refund.
~ if you cancel 1-4 weeks before the event you will receive a refund minus your deposit of $250
~ if you cancel 0-1 week before the event you will receive no refund.
*  This retreat is suitable for all levels of ability… however please be aware that the Sanctuary is situated along steep pathways and so a certain level of fitness will be required to feel comfortable in this environment.  The main focus is to create the opportunity for you to connect in with yourself and to truly enjoy the experience – leaving feeling inspired, cherished and revitalised.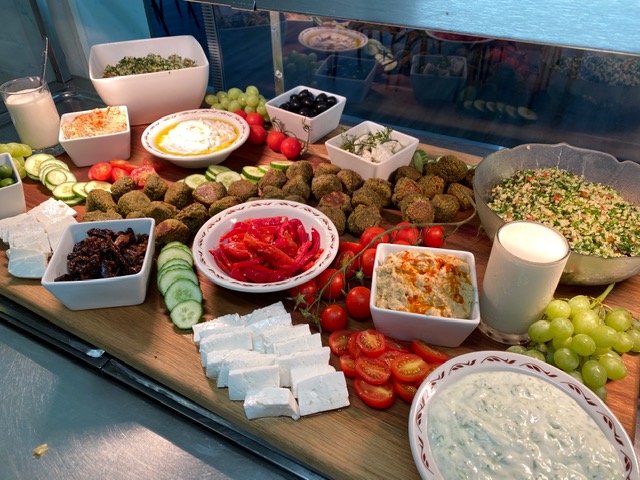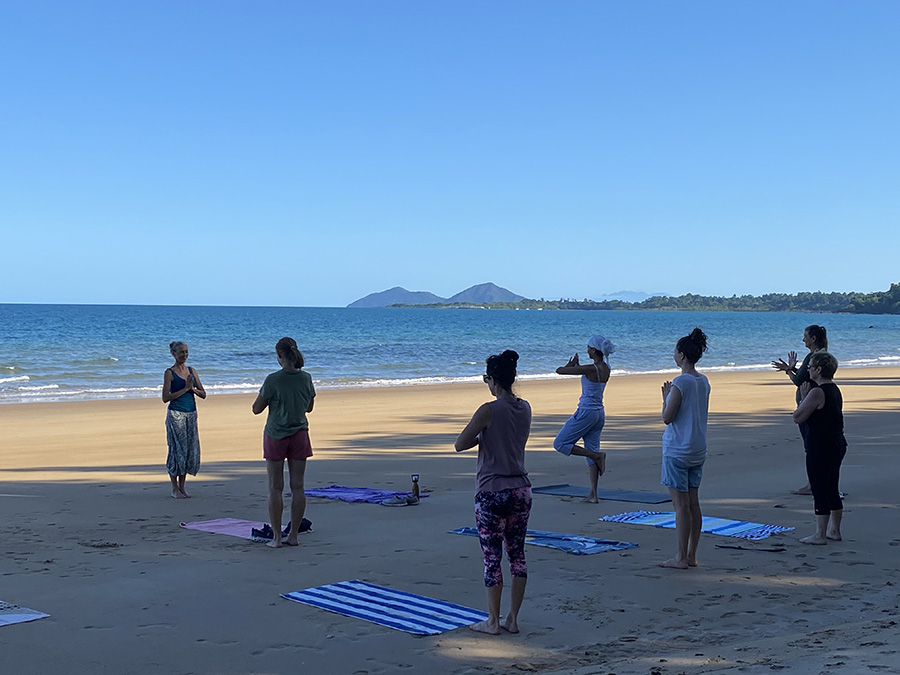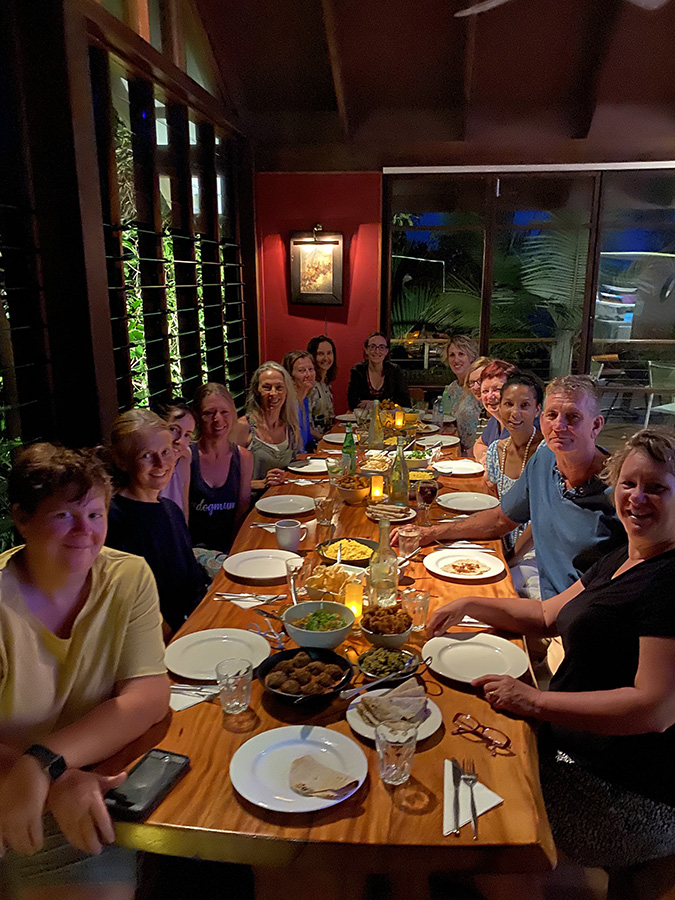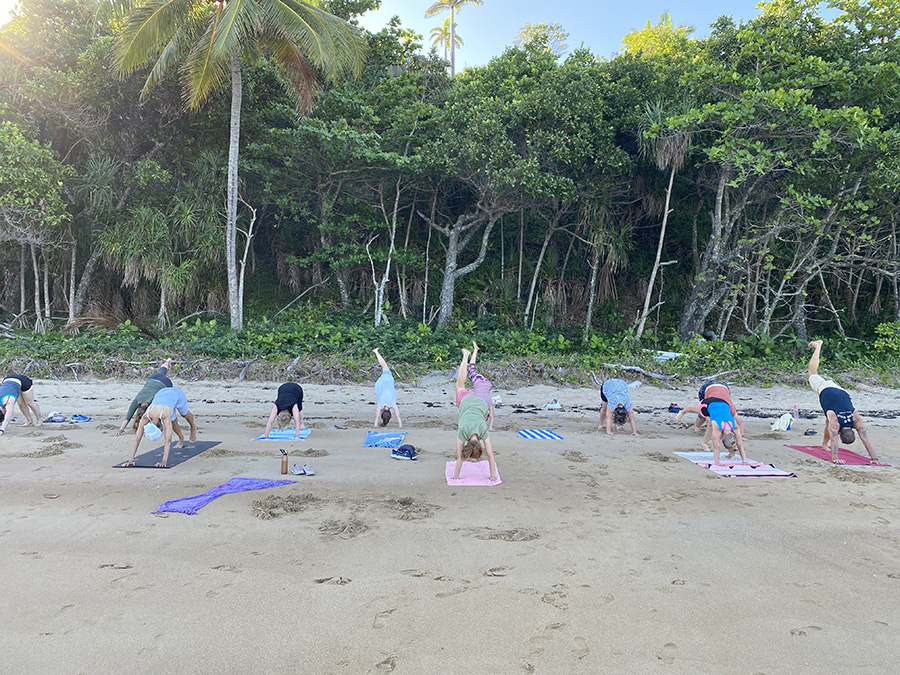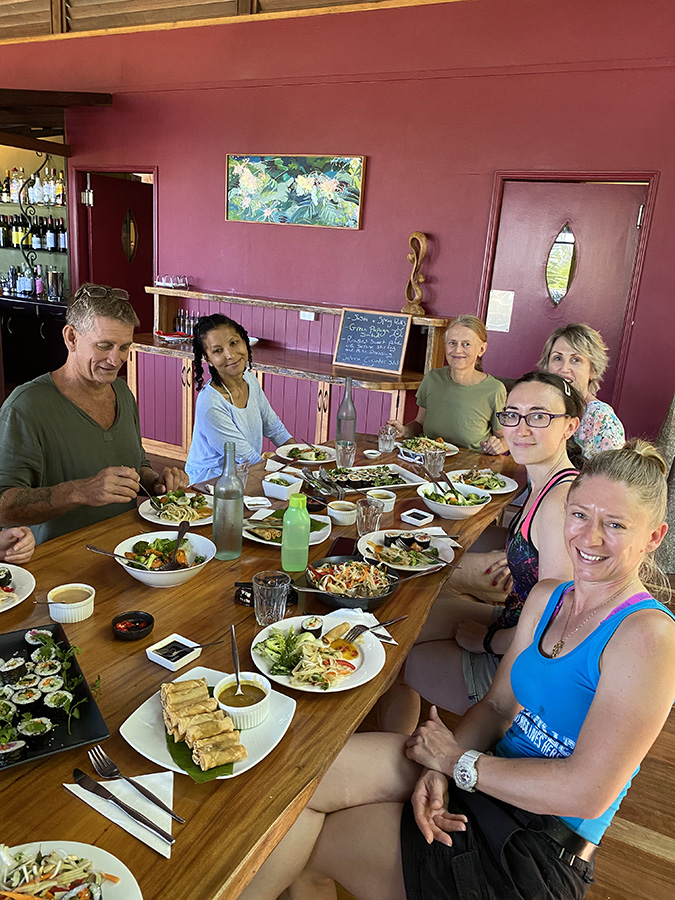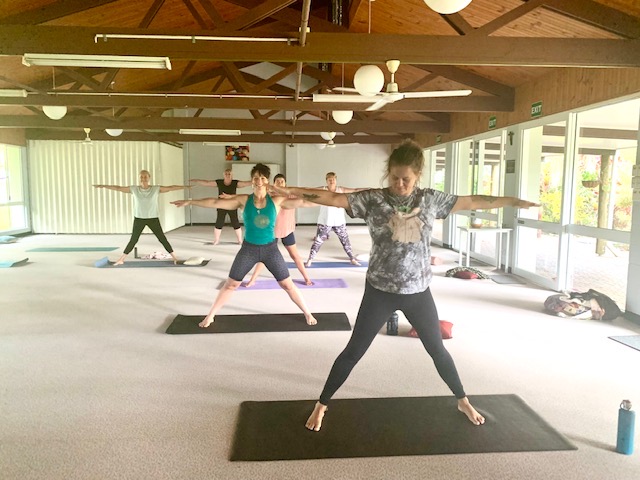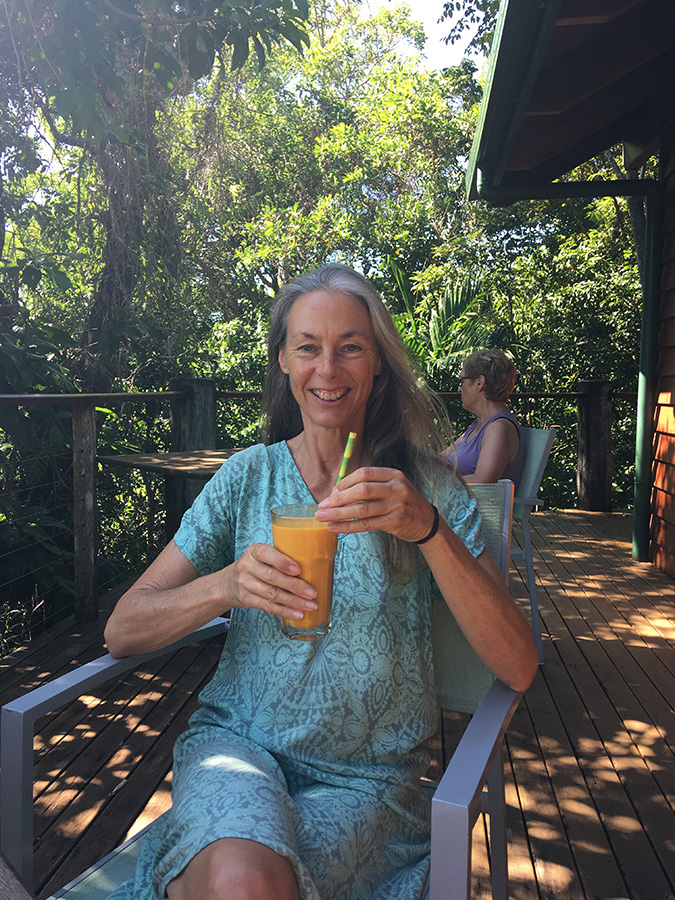 Recently I attended my first yoga retreat with Jane … I was a little hesitant to go but when I got there it was definitely the best decision… Do yoga was just fabulous so calming and soothing and a wonderful time spent with some really lovely ladies … fun chats, some games and just a nice getaway from the hustle and bustle of life, with a bit of free time thrown in it was really relaxing … I can truly say this experience has been incredible and I look forward to doing this again. Thank you so much Jane you are a beautiful soul xxx I have learned so much and taken so much away … Namaste
Jane is a gorgeous human and Yoga Teacher – I just went to the Yoga Retreat at Tinaroo and it was two days of Gentle but deep Yoga – breathing, drawing, Yoga Nidras, Om-ing and sound Journeying, just what I needed. Thank you Jane for your wisdom and experience- I absolutely adore you as a teacher and love doing Yoga with you.
Gentle, cleansing retreats that realign the body and mind. Jane's retreats are very accessible, no matter your level of experience. She is very warm and welcoming.
Jane Bevan's yoga retreats have become a welcome part of my mental health maintenance. Not only do they provide the traditional yoga practices with chanting & meditation but they also incorporate plenty of discussion & debriefing in a supportive & empathic environment. More recently Jane has added some creative art activities which are another vehicle for self expression. The final ingredient is plenty of laughter which combined with the most delicious & innovative cuisine in the most idyllic setting makes for a perfect retreat. Congratulations to Jane for making these experiences so rejuvenating. Always highly recommended!
The yoga retreat was beautiful and magical. Magical location, beautiful yoga teacher, magical food ( seriously magical!) and beautiful group of women to share my experience with. I look forward to my next retreat that I can share with likeminded people. Thank you Jane you are a gift. Thank you for sharing some of your knowledge, I look forward to learning more from you in the future.
Once again a beautiful retreat with a beautiful soul. She shows everyone that there is more to yoga than just movement. The mindful artwork, meditation and chanting are wonderful aspects to add to our yoga practice. The welcoming space also leads to some wonderful discussions, in-depth conversations in a safe space with people you have only just met – but it feels completely natural. On top of that the food is amazing, and the newly refurbished accommodation is very relaxing. I eagerly look forward to my next retreat.
I recently attended a weekend yoga retreat co-hosted by Jane. Held amidst a tranquil rainforest setting, it was exactly what I needed to recharge and find my self again. Jane is a wonderful yoga teacher who exudes an aura of kindness, peacefulness and wisdom. Jane's sessions were a combination of poses, movements, chanting and meditation which left me feeling peaceful, relaxed, yet energised. The retreat provided the perfect grounding, healing, teachings and motivation that I needed to get back on my path to better health and happiness. I am grateful for your time and energy you gave to us Jane, and I would thoroughly recommend to everyone! Thank you.
Jane's yoga retreat at Sanctuary Retreat Mission Beach was a wonderful experience. I am not as regular as I would like with my yoga practice and worried how I would handle 4 days of yoga, but Jane's yoga style has a beautiful flow allowing you to determine your own pace. The meditation and education parts of the weekend were very informative and I learnt a lot.
The camaraderie of the group was also an important part of the retreat. I feel like we all went on a journey and came out stronger and more at peace on the other side. On top of that the location was beautiful (I enjoyed my outdoor shower – very refreshing!) and the food was some of the best I've eaten. Thank you Jane for giving me the opportunity to be part of this life-affirming experience. Namaste 😊
What a fantastic weekend Yoga retreat with Jane at the beautiful Sanctuary Lodge in Mission beach! A clever and gentle balance between relaxation, deep body and mind work, good company, amazing vegetarian food and beautiful surroundings. The perfect formula to a much appreciated weekend retreat!
Thank you and I look forward to next years retreat!
I expected to attend Jane's retreat to get some relaxation time and healing for the mind and body. I achieved this and so much more. I met some wonderful people and had many sessions that inspired and crystalized what is important in life. It opened my mind to so many possibilities. Jane provided gentle guidance, understanding plus yoga that suited many different levels. And what amazing food. Thankyou.
This was my first ever yoga retreat and I also do not practice yoga, however I will be now. I chose to do this retreat to help me work through a difficult time in my life, I walked away from this weekend having gained much more. Jane was an excellent teacher whom made us as a group feel comfortable and supported. The Sanctuary was beautiful, the food delectable!
I feel invigorated, truly. Thank you Jane
Jane the retreat was amazing,all the women were all so beautiful,you are amazing and made the retreat a memorable and life changing experience,I cannot put into words how I felt within myself during and afterwards,I enjoyed it so much,I definitely felt rejuvenated.The lodge is the most amazing place we're you have opportunity to get back to basics away from the hussel and bussel of normal everyday life and the food amazing.I will definitely be back,thank you from the bottom of my heart for this experience,your yoga retreat was an amazing experience.
It has been a truly wonderful, inspirational, relaxing few days.
The venue is perfect. The food delicious.
Thank you Jane for organising this amazing weekend. Now back to the real world but feeling ready for it.
This weekend surpassed my expectations. Ten very different ladies came together in a circle and enjoyed life.
I came to learn meditation and come away with a deeper knowledge. Jane did a wonderful job of guiding us on our journey, lots of discussions. stories and laughter.
The hospitality was wonderful. Food nourishing and meals large. Thank you Jane I will definitely do this again.