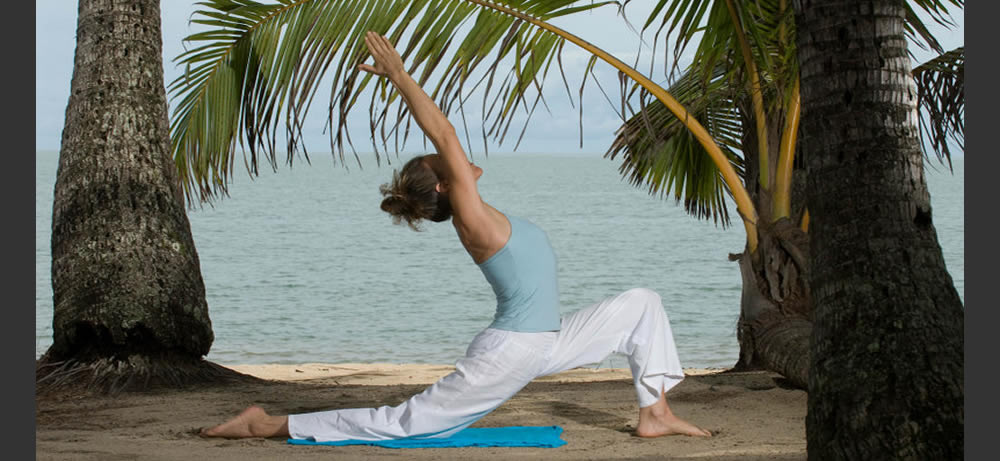 Cairns Yoga Classes Timetable
A balanced yoga practice suitable for all levels involving stretching and strengthening the body, yoga postures, breath awareness, meditation and relaxation.
2018
Freshwater CWA Hall

Monday: 6.00pm – 7.00pm
Wednesday: 9.00am – 10.00am
Thursday: 5.30pm – 6.30pm
Stratford Studio

Saturday 8.00am – 9.30am (yoga, meditation, deep relaxation) Bookings Essential.
YOGA THERAPY

From July onwards I will be available for yoga therapy sessions. I have spent the last 3 years training with Yoga therapies Australia, with leading yoga therapist Dr Chandrasakan, to qualify as a yoga therapist. I have also completed my internship in India.
In Yoga Therapy a programme is created that you can take away and practice – it is personally designed, taking into account all your individual needs – physically, mentally and emotionally. It also takes into account your lifestyle and so is created to fit comfortably into that.
Yoga therapy can target specific problems or just extend your own personal practice
RETREAT
12th – 14th October
I will be running this at the Sanctuary, Mission Beach with another yoga teacher Jo Begbie. For further details and to see what past retreaties have to say check out the Retreat page. Places are limited on these retreats and so if you are interested please let me know.
If you have any queries please contact me Mob – 0434542607
I am a beginner to yoga and after trying a few different places I have to say, Jane is the absolute best. I never feel stressed about not being as good as the others…in Jane's class you feel free to go at your own pace. The environment is peaceful and Janes' voice is perfect for finding my "zen"….I can even forget I am excercising!
Trish